SUNNY HEART  – acoustic pop duo from south Germany
We are Barbara and Juergen from south Germany and since 2017 the acoustic folk Act "Sunny Heart".
From now on we publish regularly predominantly own songs and the one or other cover version
and sometimes there are special remixes.
We love irish folk and country musik and our music is a mix between folk, country and pop music.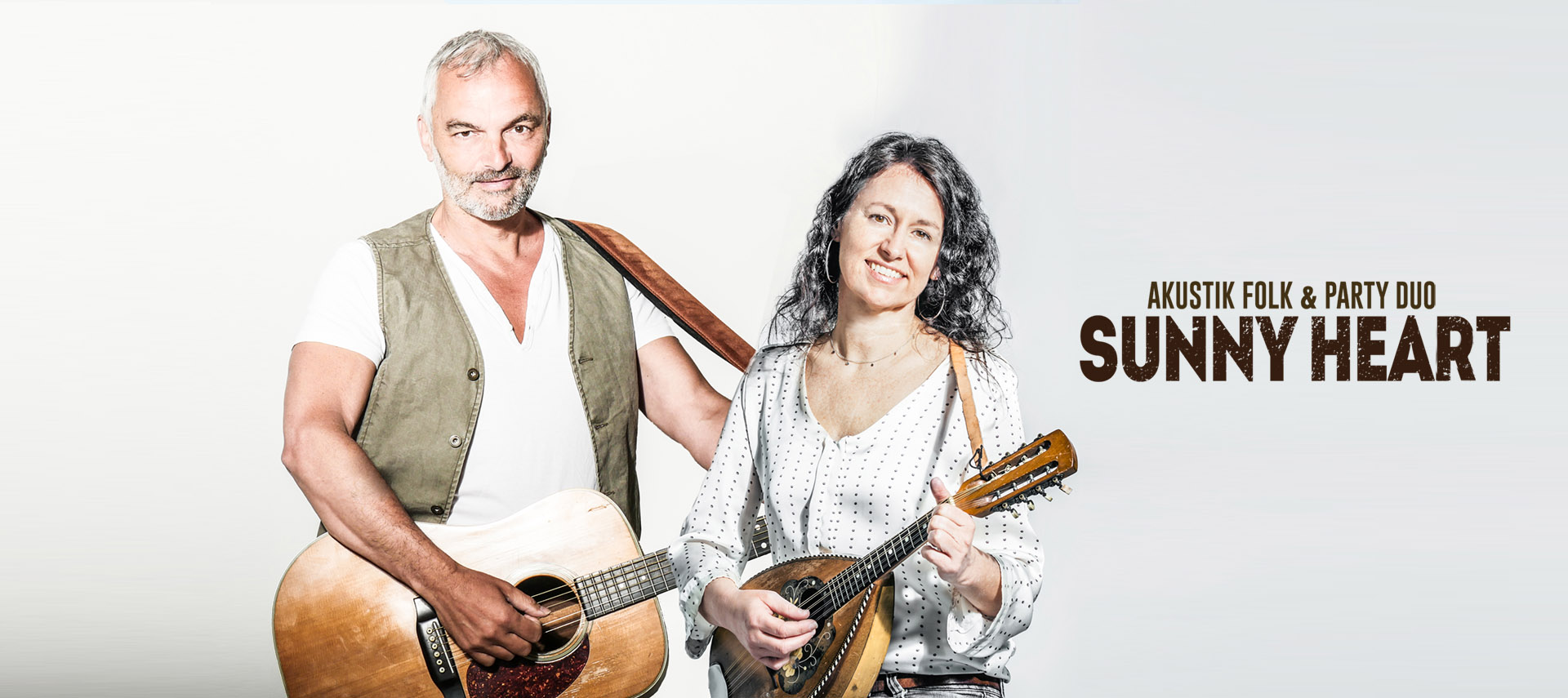 Videos (all songs available on spotify, Itunes etc.): 
"MY Angel"
Video: Our original song "Throw you worries out the window"
Our selfmade partyversion from Galway Girl. Filmed in our holiday in Irland 2017.
Here is our party remix from "Fields Of Athenry"
Our Party Remix Album – is out now
Party Remix "Ring Of Fire".
"I'll FLY AWAY" cover version from one of the most beautiful and well-known gospel & country songs of all time.
More videos you will find on our Youtube channel.